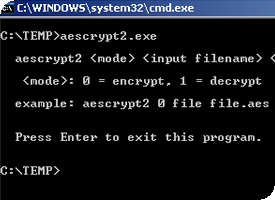 StoreToImap
Dit programmatje maakt het mogelijk om files te uploaden naar een IMAP server. Hiermee is je mailbox bruikbaar als een backup locatie. Er wordt in je mailbox een berichtje geplaatst en de bestanden worden daar als bijlage aan gekoppeld.
Het programma vereist het .NET framework, maar heeft geen verdere installatie nodig. Het is een command line programma, zodat je het ook simpel vanuit de Win taak planner kunt uitvoeren.
This program enables you to upload one or more files to an IMAP server. That way you can use your mailbox as an backup location. In your mailbox a new messages is inserted with the files as an attachment.
The program is a small .NET command line executable that enable you to run the program from the Win task scheduler.
Klik hier om het programma te downloaden.